Dr. Sanjiv Kapil Scholarship Fund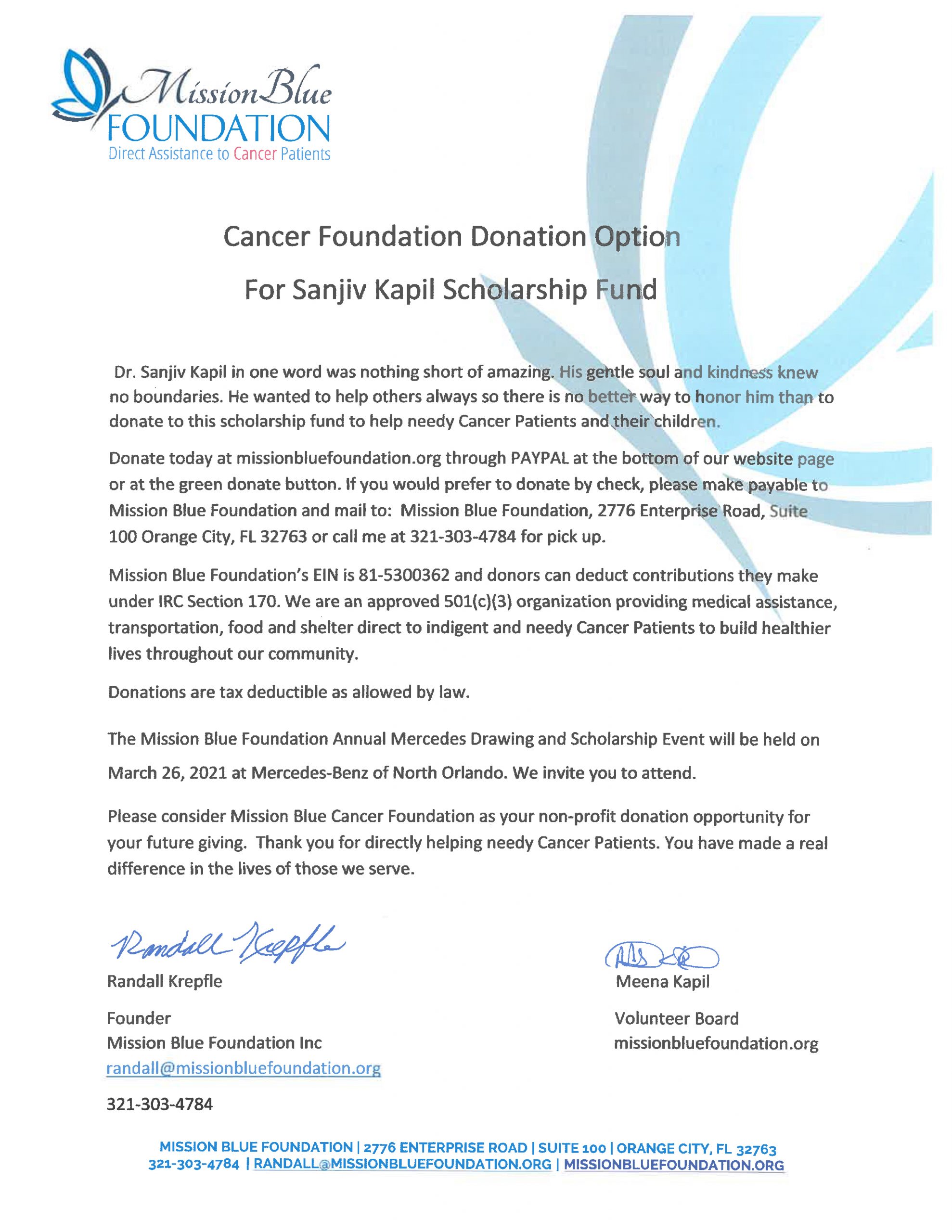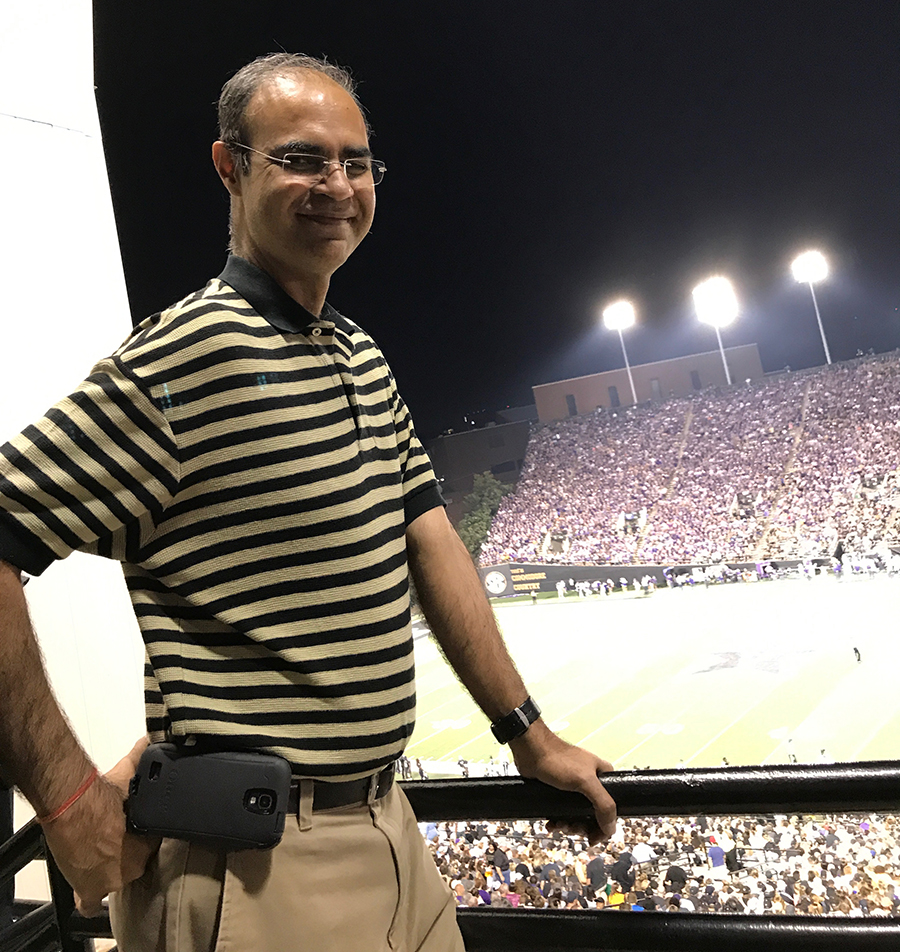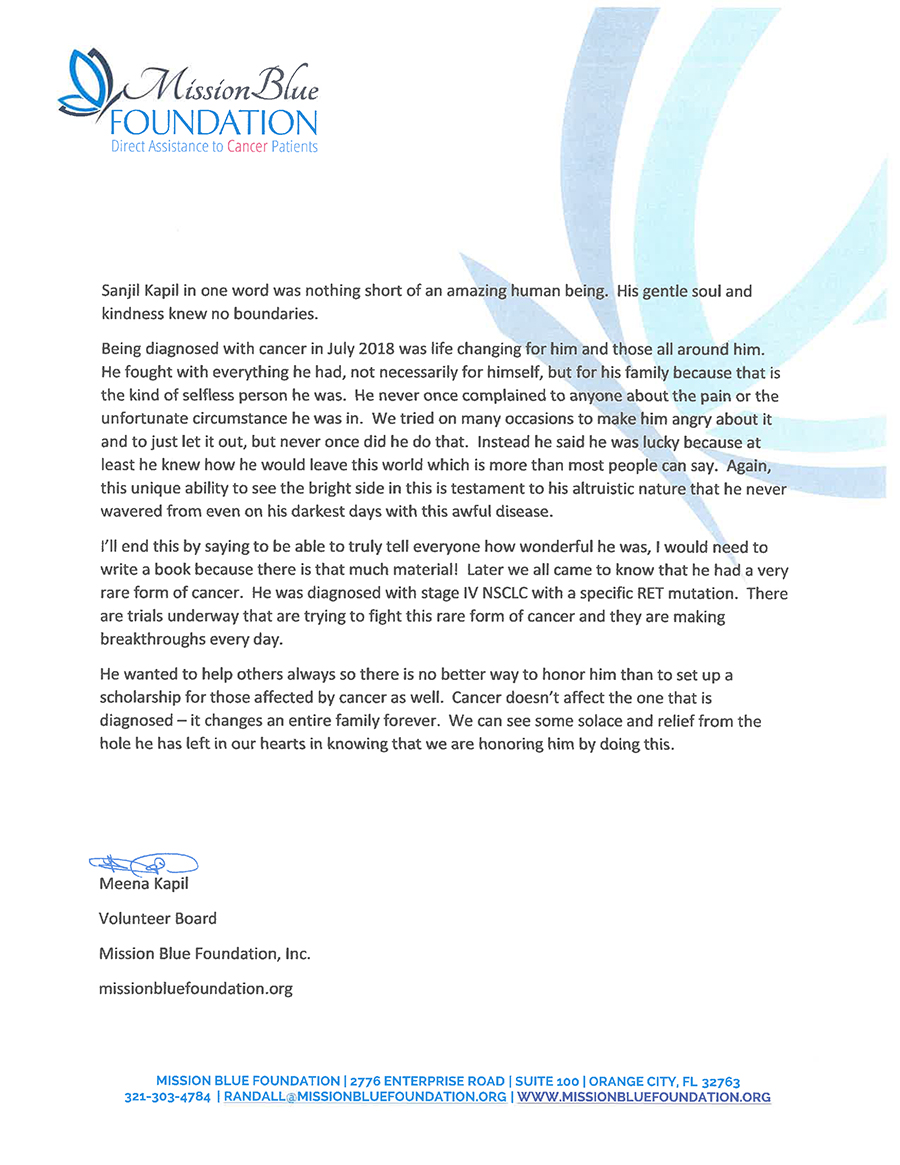 Thank you MEC for your generous donation.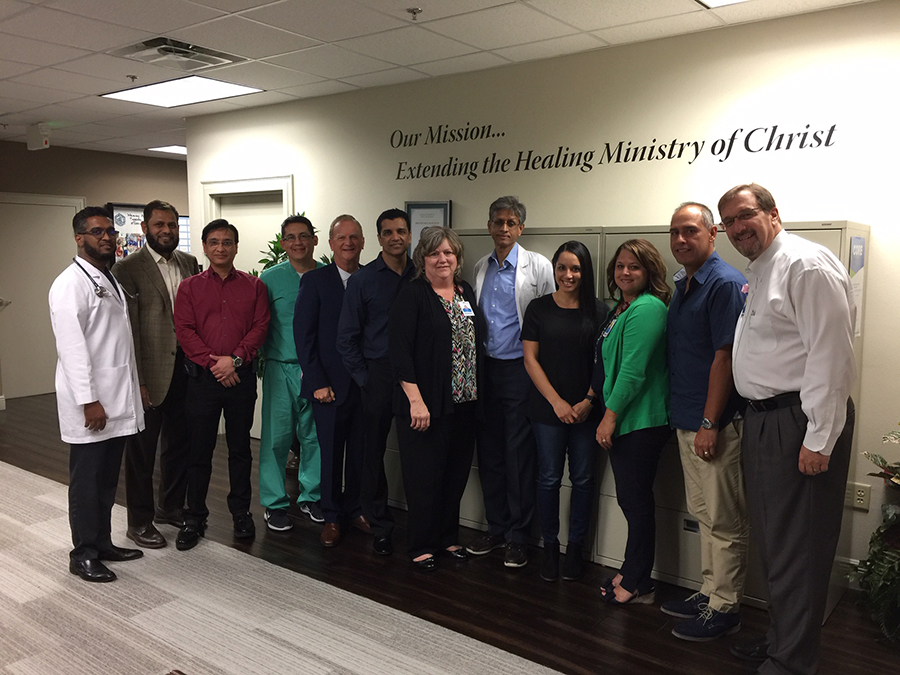 "I had known Dr Kapil for past 15 years as a fellow doctor and a father with same age kids.
It started as an acquaintance and translated into one of the strongest relations humans are capable of friendship.
Besides being an exceptional doctor he was an exceptional human being who was sensitive to depths unimaginable to me. He was someone who in my 15 years of association never criticized a single person. He had immense knowledge and understanding but was able to find a reason to see the good in everyone. He would not offend anyone's feelings even if contradicted his own thoughts. He valued and enjoyed human relations more than his own expressions and momentary victories.
Even in the stage of cancer treatment he tried to be an ideal patient, an ideal husband. an ideal friend and took it in his stride and even mentioned once to me that at this stage of life he has a role to play. I think he played his role in every field to great success and he did not loose any fights. He actually conquered all phases of his life. Even after his passing he would have wanted to help others and this charity will be a great expression of who he was."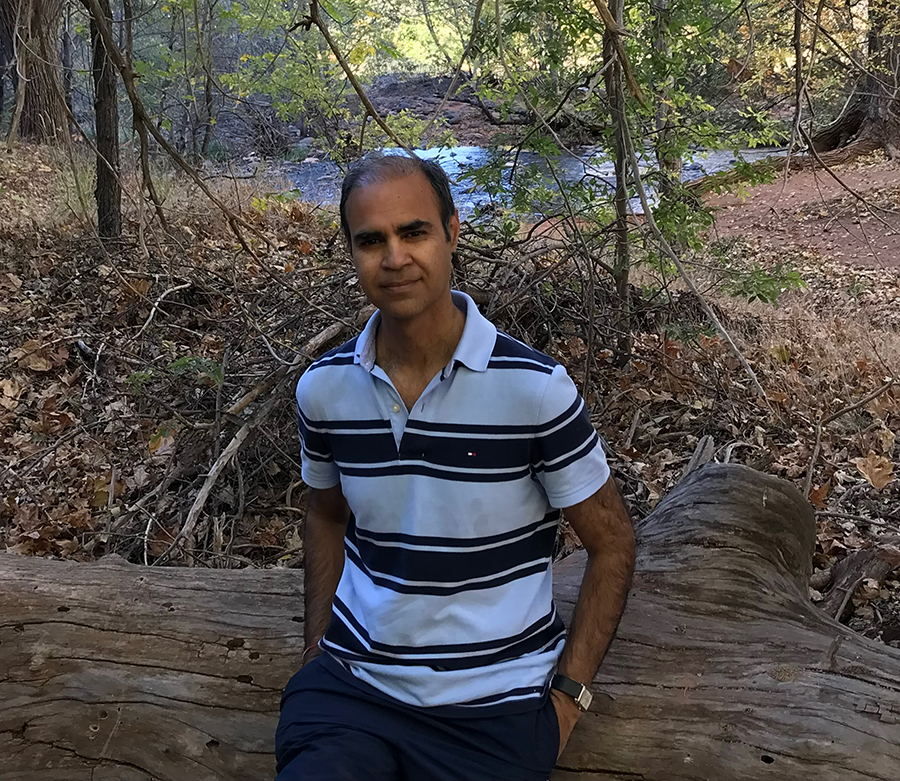 "Dr. Sanjiv Kapil was a kind, knowledgeable, and well-respected board-certified rheumatologist who faithfully served both Seminole and Volusia counties for the last 15 years. He was well liked by his patients, respected by his peers, and dedicated his life to serving his community and helping patients in their times of health and illness. He was also involved in various charities and organizations aimed at helping his community and found it particularly gratifying to help those around him thrive.
He was a strong proponent of furthering the advancement of medicine, including the development of new treatments for rheumatological diseases such as Rheumatoid Arthritis and Lupus. He acted as Principal Investigator on many pivotal trials which culminated in bringing many well-known medications to market, positively impacting countless lives.
Dr. Kapil lost his courageous battle with lung cancer on March 7, 2019 and it is in his honor that we have created a scholarship fund in order to help young adults who have lost their parents also due to cancer the chance to succeed."